Bids
Promoting health and life quality
The bidding area is integrated in the hospital division and has been operating for more than 50 years with their focus in the public sector in all three government levels: local, State and federal.
The area counts with a team of specialized professionals that are trained in public administration, participating directly in public bids across the country, offering the entire line of products.
In this sense, União Química Farmacêutica Nacional, has taken part in all programs of the Ministry of Health in order to contribute to the promotion of health and life quality in Brazil.




Brazilian company with more than 80 years of history in the pharmaceutical market.

Avenida Magalhães de Castro, 4.800
16º andar - Conjuntos 161 e 162
Edifício Continental Tower
05676-120 / São Paulo-SP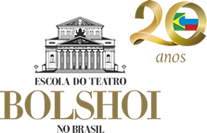 Copyright © 2021 União Química. All rights reserved