Hospitalar
União Química Hospital Unit is positioned between the main laboratories of the segment, acting with focus on the sales conducted by private and public hospitals and the clinics.
They also work with exclusive products and provides a full range of items for more than 500 indications. Their portfolio comprises anti-inflammatory and antibiotics, intravenous fluids, and oral solids medications, including corticosteroids, anti-inflammatory non-hormone drugs, tranquilizers sleeping pills, oxytocics, dopaminergic agents, analgesics, anesthetics, muscle relaxers, anti-ulcer medications, hypnotics, sedatives and spasmolytics/antiemetics, adding up to a total of 110 products in 142 presentations.




Brazilian company with more than 80 years of history in the pharmaceutical market.

Avenida Magalhães de Castro, 4.800
16º andar - Conjuntos 161 e 162
Edifício Continental Tower
05676-120 / São Paulo-SP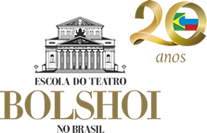 Copyright © 2021 União Química. All rights reserved