Pharma
The pharma business unit is structured with a distributed sales force throughout the domestic territory, with a network of 30 Logistic Operators in a total partnership regime. This structure enables the company to attend 58 thousand PDCs in all regions of the country.
The pharma division includes brands with accessible prices, easily sold and well-known in several therapeutic classes. There are 102 brands and 156 presentations and among these products, there are Brands, Similar, MIPs (non-prescription drugs) and Generics.
The pharma business unit is divided in:
Andromed OTC: offers Vodol, Leiba, Bisalax and Andriodermol among other brands.
Brands: the company's diversified portfolio presents consolidated brands in the market such as Ciclo21, Bonalen, Bio C, Hytos and Histadin.
Generic: antibiotics, analgesics, anticonvulsants, anti-hypertensives and anti-inflammatory medication.




Brazilian company with more than 80 years of history in the pharmaceutical market.

Avenida Magalhães de Castro, 4.800
16º andar - Conjuntos 161 e 162
Edifício Continental Tower
05676-120 / São Paulo-SP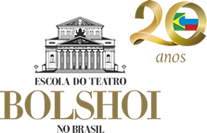 Copyright © 2021 União Química. All rights reserved