Code of Ethical Conduct
Our Code of Ethical Conduct gathers our principles and values and establishes guidelines that must base the daily relationships in our activities, both internal and external.
In order to report conducts which are not in compliance with the Principles of União Química and our Code of Ethical Conduct, we keep an independent channel called Ethical Channel, managed by "Contato Seguro". The complaints may be performed by phone, internet or app, with the option of remaining anonymous.
Web: www.contatoseguro.com.br/uniaoquimica
App: free download on App Store and Google Play, available for the versions of Apple/iOS and Android.
Code of Ethical Conduct: Click here and know the Code of Ethical Conduct at União Química Farmacêutica
Ethical Channel: Know more about the Ethical Channel, access here.




Brazilian company with more than 80 years of history in the pharmaceutical market.

Avenida Magalhães de Castro, 4.800
16º andar - Conjuntos 161 e 162
Edifício Continental Tower
05676-120 / São Paulo-SP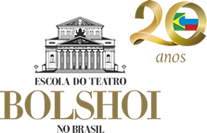 Copyright © 2021 União Química. All rights reserved