Distribution Center (MG)
Unifying União Química distribution centers
In order to support the accelerated growth, as well as future projections, União Química inaugurated their own distribution center in 2014, located in the town of Extrema (MG).
With a strategic location and ability to support the entire operation of the company's product distribution, Extreme CD currently counts on 100 employees who work with the reception of finished products, storage, separation and invoicing of orders for all customers.




Brazilian company with more than 80 years of history in the pharmaceutical market.

Avenida Magalhães de Castro, 4.800
16º andar - Conjuntos 161 e 162
Edifício Continental Tower
05676-120 / São Paulo-SP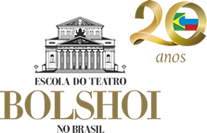 Copyright © 2021 União Química. All rights reserved