Human Health and Animal health
Human Health and Animal health
União Química is structured into two business divisions, Human Health and Animal Health, keeping their performance based on an industrial and commercial practice based on affordable prices, with the guarantee of products manufactured according to the best standards in the industry.
With the intent to take health care to as many people as necessary, the Human Health Division comprises three major lines of business: Hospital, Genom (Genom Ophthalmology and Genom General Medicine) and Farma (Andromed OTC, Brands and Generics).
Agener Animal Health Division acts in the Home Pets (Pet), Farm Animals (cattle, sheep, Goats and pigs) and Animal husbandry divisions.




Brazilian company with more than 80 years of history in the pharmaceutical market.

Avenida Magalhães de Castro, 4.800
16º andar - Conjuntos 161 e 162
Edifício Continental Tower
05676-120 / São Paulo-SP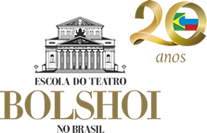 Copyright © 2021 União Química. All rights reserved