Graphic Unit (SP)
Maximization of Resources and Competitiveness
The Graphics unit of União Química started its activities in 1983, merely as a blister packaging unit and currently the installations occupies 13.000 m² – total area (10.000 m² – total built area), with a modern graphic park and a high technology premises in the printing area with a highly qualified team of approximately 140 employees.
The monthly production capacity in terms of units is of approximately 16 million of blisters, 18 million of package inserts 25 million of adhesive labels and 6 tons of aluminum, in addition to the work conducted with promotional materials for the pharmaceutical industry.
The availability of a graphic unit in the premises provides a very important competitive advantage to União Química since the direct and efficient communication and the maximization of resources, both as human and technical enables the production of items required by the lab with deadlines and costs lower than those of the market.
In addition to this, in compliance with the ISO 9000Standard, the graphical unit establishes specifications at are still very strict regarding the quality of its products, significantly reducing the risk of non-compliance.




Brazilian company with more than 80 years of history in the pharmaceutical market.

Avenida Magalhães de Castro, 4.800
16º andar - Conjuntos 161 e 162
Edifício Continental Tower
05676-120 / São Paulo-SP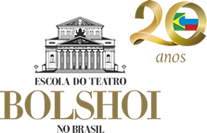 Copyright © 2021 União Química. All rights reserved