Taboão da Serra – Anovis (SP)
Anovis, dedicated to the outsourcing of the production of medicines
Anovis adds a new strategy to the business process: the outsourcing of the production of medicines for the pharmaceutical industry in líquid, sólid e semissólid forms. Located in Taboão da Serra, in the Industrial Park Daci, the Unit became part of União Química at the beginning of 2015.
With more than 865 employees, Anovis has a large modern industrial park with approximately 400 thousand m² of area and 58 thousand m2 of constructed area. União Química new plant currently counts with a portfolio of 67 medications and more than 700 presentations (SKU's), produced according to the demand of its main customer, which exports to 11 countries in Latin America.
Anovis unit is fuly equipped with a complete product/pharmaceutical forms portfolio:
– Liquids: oral solutions, oral suspensions and oral drops
– Oral Solids: tablets, coated tablets and capsules
– Semi-solids
For more information: www.anovis.com.br






Brazilian company with more than 80 years of history in the pharmaceutical market.

Avenida Magalhães de Castro, 4.800
16º andar - Conjuntos 161 e 162
Edifício Continental Tower
05676-120 / São Paulo-SP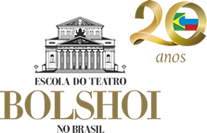 Copyright © 2021 União Química. All rights reserved