Our Business Principles
Mission:
Produce, develop and provide quality products that contribute to the well-being and improvement of the health of the community in addition to the creation of opportunities for partners, employees and investors.
Vision:
Be a reference in sustainable growth expanding portfolio of value-added products.
Values:
Pursuit of excellence: attain optimization of business processes and relationships.
Quality: constant search of improvement in the quality of our products.
Entrepreneurship: commitment to investment-based growth, objectivity and priority.
Respect for people: respect for differences and recognition of individual and collective contributions.
Transparency: always open to knowledge and participation of employees, customers, consumers and the community.
Commitment: commitment to the successful background achieved by means of compliance of the requirements of the consumers.




Brazilian company with more than 80 years of history in the pharmaceutical market.

Avenida Magalhães de Castro, 4.800
16º andar - Conjuntos 161 e 162
Edifício Continental Tower
05676-120 / São Paulo-SP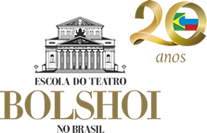 Copyright © 2021 União Química. All rights reserved