Research and Development
Striving towards innovation
União Química invests continuously in Research and Development in order to ensure sustained growth, share increase and foster its own continuation as an institution committed to health in a general sense.
União Química still invests in partnerships with several public and private institutions in the country, which is converted into studies and scientific research aimed at identifying new molecules, radical and incremental innovations, in the treatment of diseases.
In this scenario, we can outline significant investments in the area of Biotechnology, already consolidated as one of the most important resources in the development of medicines in the 21st century.




Brazilian company with more than 80 years of history in the pharmaceutical market.

Avenida Magalhães de Castro, 4.800
16º andar - Conjuntos 161 e 162
Edifício Continental Tower
05676-120 / São Paulo-SP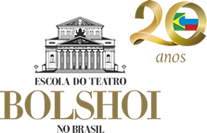 Copyright © 2021 União Química. All rights reserved