Agener
Agener Animal Health Division is an exponent in the veterinary pharmaceutical market and is positioned among the ten largest veterinary pharmaceutical segment. With a philosophy of investment in technology and qualification of its staff, this unit produces veterinary medicines with the same quality standards of human medicines.
Agener's Animal Health Division is divided in:
Pet Line – Household Pets: The Pet line offers a broad portfolio of products for dogs and cats. In addition to taking care of animal health, this division also offers hygiene products – structured according to therapeutic classes: Heart Line, Balance Line, Specialties, Pain Line, Anesthetics, Anti-parasitic Drugs, Antimicrobials, Dermatological Line.
Farm animals Line (cattle, sheep, goats and pigs) : The animal production line has a full and comprehensive portfolio of products for animal health and reproduction, ensuring a very productive and sustainable production. Among the products, we can outline the Tecnopec Line, which consists of a reproduction biotechnology product line that is the best of its kind and have been excelling in all sense in the livestock industry, year after year.




Brazilian company with more than 80 years of history in the pharmaceutical market.

Avenida Magalhães de Castro, 4.800
16º andar - Conjuntos 161 e 162
Edifício Continental Tower
05676-120 / São Paulo-SP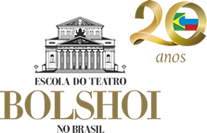 Copyright © 2021 União Química. All rights reserved