Guarulhos – Inovat (SP)
The latest acquisition of União Química strengthens the business strategy of outsourcing the production of medicines to the pharmaceutical industry. Located in Guarulhos (SP), the unit was comprised in União Química in 2017.
With more than 440 employees, Inovat has a floor area of approximately 38 thousand m² and is capable of producing 35 million ampoules, 95 million solids, 31 million ointments, 25 million bottles and 9 million sachets per year. At the company's facilities, they manufacture items based on the requirements of national and international regulatory agencies that have provided them with the most important and renowned certifications in the world, including the FDA-Philippines, SFDA, TGA, JMAFF and the FDA. EMA (regulatory bodies of Saudi Arabia, Australia, Japan and European) for the export of products to more than 70 countries of the five continents.




Brazilian company with more than 80 years of history in the pharmaceutical market.

Avenida Magalhães de Castro, 4.800
16º andar - Conjuntos 161 e 162
Edifício Continental Tower
05676-120 / São Paulo-SP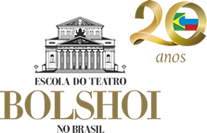 Copyright © 2021 União Química. All rights reserved